Jacksonville Headshot and Branding Photographer on How to Book More Sessions.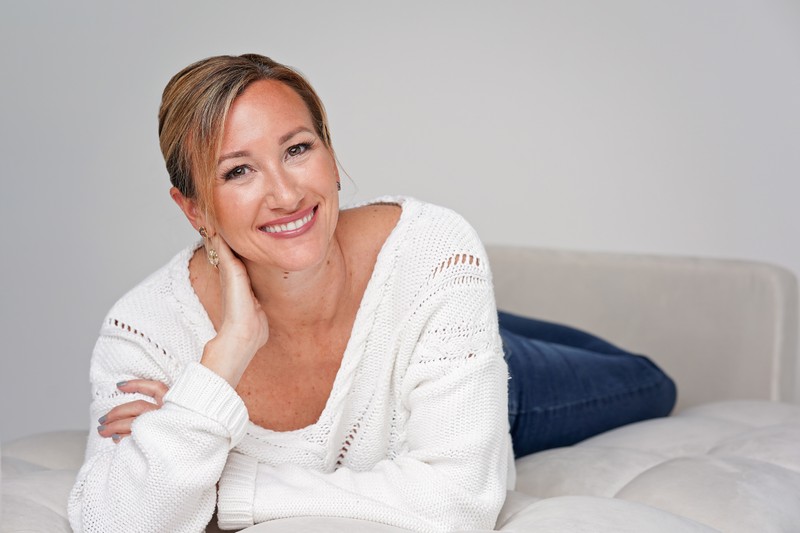 Are you trying to break into the headshot, beauty, and branding industry? One of the ways to increase your bookings is to stand out amongst other photographers in your market. I'm sure you've been through it before where you are looking through photos from all different photographers and there are some that just stand out. Do you find that it always leads back to a few of the same photographers over and over again? That's EXACTLY what people do who are looking for a local photographer. So be that photographer in your market.
The number one way to stand out in a sea of branding and headshot photographers is by rocking your posing. Candid photos look amazing as family photos, but have no business in the business and branding industry. Those photos that look so lifestyle and candid 90% of the time are completely posed. No one is that funny on set. And if there is someone, no one laughs that pretty naturally. How many chins do you usually have in photos of you laughing?
The best way to rock your posing is to learn from the top in the industry. Imaging and WPPI are great ways to discover photographers and meet the best of the best. There are also many master photographers who have online education as well. Sue Bryce is the queen of posing. If you are just starting out, I highly recommend checking out her courses.
After you begin learning, you need to start practicing. But sometimes, when you get someone in front of the camera, and you blank. If that is happening, start by posing yourself in front of a full length mirror. Put your computer right next to you so you can follow along with your instructor. As they show you the poses, follow along as if you are the subject. It will help you to understand and be able to explain it to the client. Once you feel confident in that, now it's time to photograph people. Never, never, never start by practicing on a paying client. Once you learn the craft a bit, it is okay to practice something new here or there with a client. But you. need to make sure you have a full gallery of great images for clients. Friends and family are great to practice on, just make sure you are getting a variety of ages, genders, and body types. Once you have that down, you're ready to start booking more headshots!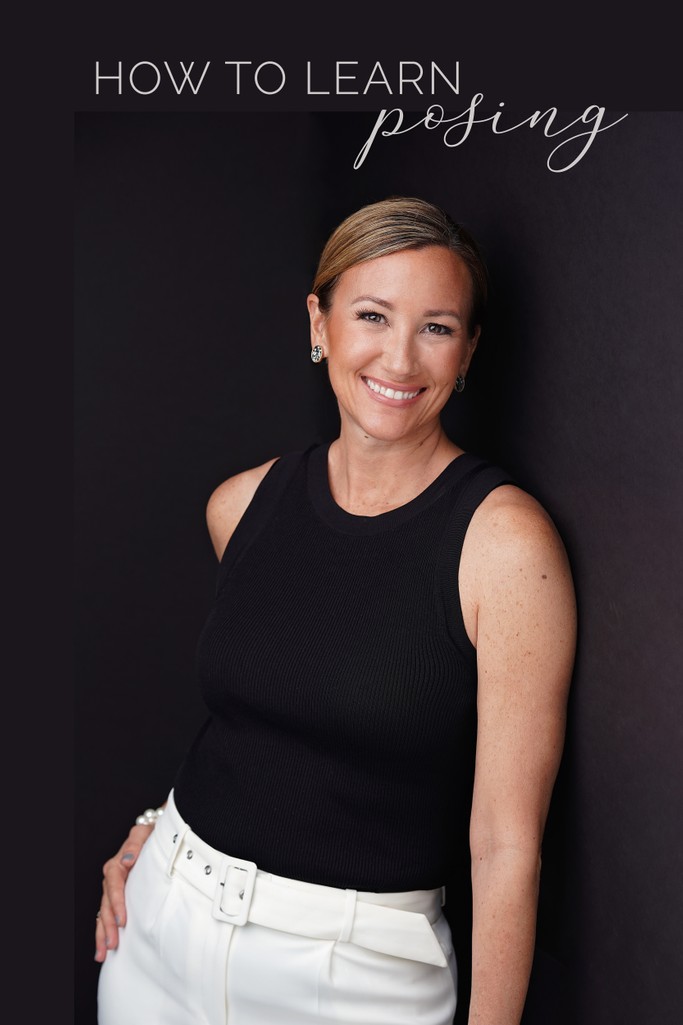 520 Market Street | St. Augustine, FL 32095 • tori@toristauffer.com • 904-436-5121